In this section
Radio Propagation - Principles and Practice
Ian Poole, G3YWX
This book provides a fascinating description of all the relevant information about radio propagation from HF to VHF, UHF and beyond.
Price: £9.99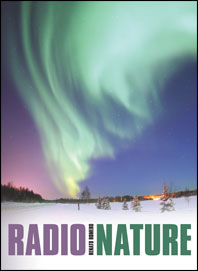 Renato Romero, IK1QFK
Radio signals are not, as is commonly thought, recent phenomena. Nature has spoken through radio signals since the origins of the Universe. Radio Nature is fascinating look at these signals, a guide to receiving and analysing them.
Member's Price: £11.89
Non-member's price: £13.99
Beacons
The links below are links to lists of beacons around the world, as well as their websites and contact information.

Please note the RSGB is not responsible for the content of external websites.
NCDXF HF beacon network
Beacon Web pages
Beacon designs and kits